Robin Brickman's Log's Life Mural Project
Examples of murals made by students at schools across the country.
For more information and booking contact Janet Zade at
news4jaz@aol.com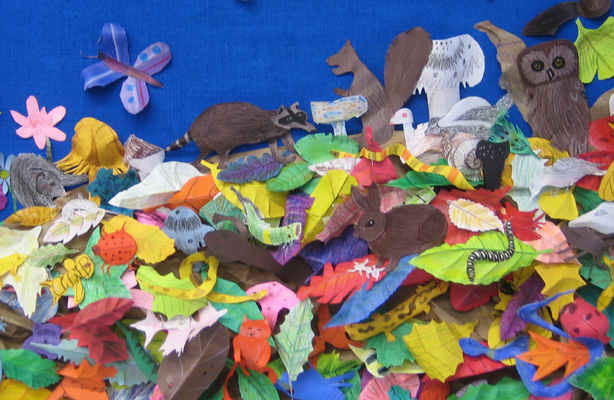 "This is one of the best programs I've seen involving ALL of the children from my school.
In my 37 years of teaching I've seen a multitude of programs!" D.J., Cedar Elementary, MA

Using paper, scissors, and coloring supplies these "Log's Life" murals depict a forest habitat with leaves, insects, birds, reptiles, and other creatures.
For more information and booking contact Janet Zade at
news4jaz@aol.com
Zade Educational Partners, 33 Talbot Road, Hingham, MA 02043
Telephone: 781-749-2733